A Typical Day at Kenesserie⛺
​
Wake up🌞⏰
Choice of Morning activities: Morning Dip, Hike the road, Bird watch at the Feeders, Morning Meditation at Vesper Point or Hike the Woods.
Gophers🍽
At Kenesserie the campers take their turn at setting tables before the meals. After the meal they are responsible for sweeping, wiping table and sorting cutlery. We believe that everyone helps and does their part at camp. Gophers has been a favourite activity at camp!
Breakfast🍳🍴
Check out our menus on our website. Our Chef creates healthy, kid friendly meals.
Morning Watch🙏
The whole camp meets at Vesper Point to greet each other, praise God and share gratitude for the day at camp.
Cabin Clean up✅
Counsellors and Campers return to their cabins to organize and tidy their belongings. The Camp Health Care Provider scores each cabin on cleanliness and tidiness. The cabin with the highest score receives the coveted stuffed prize for the day.
Sessions begin🎲🏊
There are usually 4 sessions each day at camp. The usual sessions include Swim, Camp Craft, Environmental Learning and Wild and Wacky Games. There are also sessions that your child can pick and chose from that focus on a specific skill such as: Dance, Synchronized Swimming, Photography, Guitars, Bucket Drumming etc. Sessions are full of exploration and learning.
Gophers🍽
Lunch 😋🍴
Kenesserie Camp food is awesome! There is always an optional salad bar set out for lunch and supper.
Ice water is set in large jugs in the dining hall for campers to refill their water bottles at all times.
Chores and Cabin Time🏡👭
At Kenesserie Camp our campers participate in daily chores that make camp run smoothly each day. Many hands make for light work. At camp we live in a community where we all pitch in to make camp sparkle and shine. Chores usually take 15-20 minutes then the cabin choices their cabin time activity. Some activities that are loved by our campers are: hanging out in the Hammock Village, bird watching in the woods, singing songs, bracelet making, frog catching at the pond and sitting near the cliff, listening to Lake Erie waves. This time is a low key, restful time of the day.
Afternoon Snack🍎
Snack is another time in the day where the whole camp comes together and shares a healthy snack together.
Afternoon Theme Related Activity or Skill Activities😆🎉
Each week at camp has a theme. Themes are shared with families in the spring and campers are sometimes asked to bring costumes or items specific to the theme. These activities vary each week. An example from Astronaut Theme, each cabin worked together to create an element to an astronaut training course outside of their cabin. They were to design, and build their element so that each camper could run through each element. Once they were complete everyone circled through each element. Once everyone passed their training they were awarded astronaut status!
Chapel🎸
🎶
Chapel is a wonderful time of day where everyone meets at the outdoor chapel or in the Spirit Centre to worship God, sing songs, listen to stories, tackle challenges and sing some more. Our Worship band inspires campers to learn and play guitars/ukuleles/bucket drums/tambourines to play along with the band. Our campers are encouraged to ask questions and learn about faith and God. This is truly a magical time of day.
Gophers🍽
Supper😋🍴
Suppers are held in the dining hall with one evening meal a week being cooked outside over an open campfire. Sometimes suppers are served at picnic tables outside the dining hall as well. Our theme meal is held at various places around camp depending on where we are... sometimes the Spirit Centre gets transformed into Pizza Planet, a hoe-down or a banquet hall, etc.
Evening Program🏃🌲
Campers come together most evenings and play a wide game together. There is nothing quite like 60 or more campers squealing as they run through the forest while being chased after by an "animal" from higher up the food chain like in Survival. Sometime games relate to the theme, sometimes not. Either way the campers run, jump, strategize, sneak, explore, work together and simply have a blast during this time.
Campfire🔥🎵
Just like you would imagine the whole camp comes together at dusk, while the sun is setting at campfire beside Lake Erie. They can hear the waves while approaching campfire and getting settled. Our counsellors lead the campers in song, skits, challenges and stories. Campfire ends with a few slower songs where things quiet down before the campers head in for evening snack.
Snack🍪
This is a quiet time of the day. Campers travel from campfire and into the dining hall for snack. They quietly talk about the day with their cabin mates.
Vespers🙏🌙
Once tidied up from snack, the campers and counsellors head over to Vesper Point, on the edge of the ravine and the lake, here staff lead the camp in a short meaningful story related to a bible verse and a few quiet songs as they reflect on their day. Vespers ends in prayer and campers walk quietly to their cabins to get ready for bed.
Bedtime💤
Once Pajamas are on, teeth brush, faces washed and everyone is snuggled into their bunks the counsellors read stories, hold quiet discussions, make plans for the next day, and end their day in prayer with their campers.
Lights out for older campers💤
Our older campers are sometimes taken to a location away from the cabin circle where younger campers are going to sleep. They may be given a challenge, maybe a night game, perhaps a project that is appropriate for older campers before they head to bed. They then follow the same procedure (pajamas, teeth brushing, devotions, etc) as the younger campers do, just at a later time.
---
Kenesserie Camp, 18669 Kenesserie Road, RR 1, Ridgetown, Ontario, Canada, N0P 2C0 519-674-2497
Powered by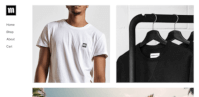 Create your own unique website with customizable templates.